Is becoming a model your dream? Do you want to become a fashion model or a commercial model? We have listed some of the top modeling agencies in America to help you get there.
There are unique niches within the fashion industry. While many think of glamorous fashion models who catwalk the runways of Milan and Paris, nearly every city has a few commercial modeling agencies. Models are needed for all sorts of commercial photo shoots, smaller fashion shows, and print photography.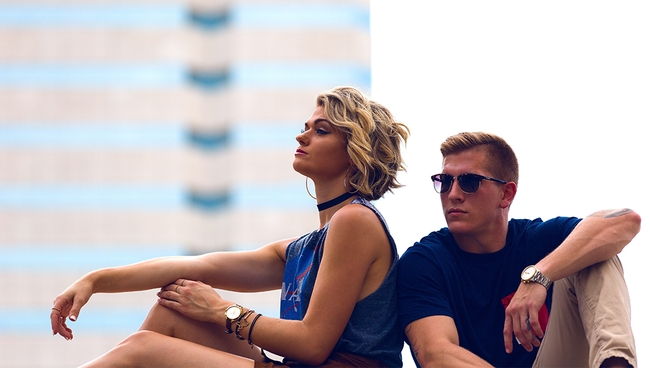 Nearly anyone can be a successful model. The secret lies in understanding what your skills and opportunities are and marketing them to the right agency. And there are many top modeling agencies in the US you can approach.
The best modeling agencies mentor their models and help them get placed in as many jobs as possible. Their task is to market you and find your work. The agencies client list should give you a bit of a heads-up as to what sort of next project you will be doing for them. Is their list full of high-end fashion names or local catalog companies?
This article will help you understand how to find the best modeling agencies for your needs. We also have a list of over 65 modeling agencies in over 15 different US cities that you can approach to kickstart your modeling career!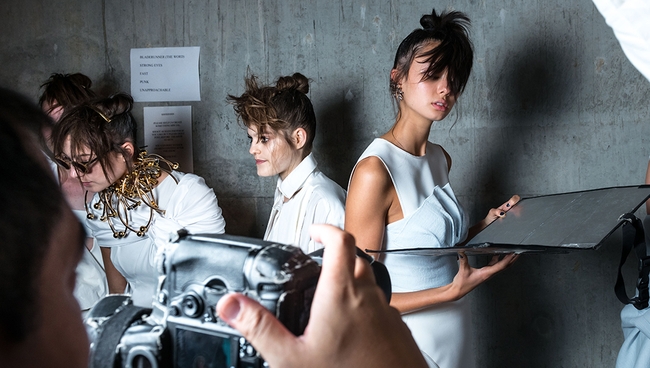 Picking the Best Modeling Agency
No matter your level of experience in the industry, models need quality representation to get the most out of their careers. For the novice and aspiring models, smaller agencies in your hometown might be an excellent place to start. Former models or industry insiders usually run these agencies. They work with local clients and book gigs. Perhaps more importantly, good modeling agencies mentor and coach you to help you get more gigs. The biggest modeling agencies in New York and Los Angeles scout these agencies all the time. For them, small hometown agencies are a great source of fresh-faced talent.
Modeling agencies are like any other business. Some specialize in specific niches like glamour modeling agencies that you should be aware of. As a model, you'll want to market yourself appropriately to the right sort of agencies. And don't limit yourself to the most famous modeling agencies, sometimes you will get more work from a smaller, more specialized modeling agency near you.
How to Get Signed to a Top Modeling Agency
Modeling agencies are always looking for fresh talent. There are two basic ways to be discovered. You can have them come to you, or you can go to them.
In today's social media-centric world, Instagram is being used by more and more talent scouts. The best modeling agencies are looking at Instagram profiles to help them find new talent.
Here are four top tips to help get signed by an agency.
1. Market yourself like a professional.
Remember that as a model, you are marketing yourself. Therefore, you need to exude professionalism, especially online. Instagram and other social media platforms are often used by talent scouts to look for talent and therefore it is a good idea to set up your social media profiles in a way that attracts the right kind of attention.
You can use Instagram and social media to your advantage. It doesn't have to be all work-related, but make sure your online presence communicates the real you. If you have worked with production companies or advertising agencies on projects, do add them to your model portfolio. The scouts will be looking at it, so make sure there's nothing there you don't want them to see!
Setting up a modeling website can be another easy way of marketing yourself. You can link your modeling portfolio website on your social media channels. This can be helpful in redirecting scouts and agencies to where you want them to be and also displays a professionalism and commitment to modeling as a profession.
Ready to showcase your modeling skills ? Create a professional modeling portfolio website with Pixpa.
Start Free Trial
2. Research modeling agencies and set up interviews.
If you want to get where you want then you will have to put in your own effort and do some research. Research is always helpful because it helps you understand how the industry works, what are the reputable talent scouts and agencies in your area and how you can approach them. If you have already done your research and are knowledgeable about where to look, who to go to and what to do, you are also less likely to be misled or scammed by fake talent scouts or fraudsters.
Many smaller agencies have open calls throughout the week. Follow their instructions carefully. Bring the recommended photographs and paperwork, be professional, and be courteous. Remember, it's not just about how you look in front of the camera but also about how trainable and personable you are.
Take a look at some of the average model salaries in 2023 to understand what you should be looking for when it comes to payments!
3. Submit to agencies online.
Almost all commercial modeling agencies accept online submissions from models. This is a great opportunity to put yourself out there directly without having to go through a middle man or waiting to be discovered by accident. You'll be expected to have a few photographs and maybe a portfolio. Remember that modeling portfolios are not just a collection of photos. You need to put some thought into setting them up. Here is a concise and helpful guide to becoming a model that can be the starting point for your research into the modeling industry!
Many agencies will also want to see your Instagram or Facebook profiles, if you use those to market yourself (which you should be doing!). So, make sure to put in some effort into curating your social media channels when you are actively trying to land modeling jobs.
4. Don't worry about having professional photographs.
Most agencies want to see the "natural" you. They want snapshots with natural poses and little or no makeup. Simple hair styling and a basic outfit (like jeans and white t-shirt) are recommended as well. If you are submitting to an agency online via their web form or email, double and triple check their requirements whether it is one of the good modeling agencies for beginners. Many agencies spell out the sort of photographs they're looking for and their current needs in terms of models. Here is a list of hair stylist portfolio website examples for your use.
While you can get away with not having professional photographs, your online portfolio website should look as professional as possible. How do you create a beautiful, professional modeling portfolio online? Well, Pixpa makes it easy. You don't need any coding knowledge or technical expertise for creating your online modeling portfolio on Pixpa and need not spend a whole lot of money either! Creating a modeling portfolio on Pixpa is easy, accessible and most of all affordable. You can check out some of these amazing examples of model portfolios built on Pixpa for some inspiration. Also take a look at these 25 top reasons why Pixpa is the portfolio builder of choice for fashion industry professionals around the world!
Staying Safe
Unfortunately, in the process of marketing yourself to agencies, you may be approached by nefarious individuals claiming to be talent scouts. In an industry where many new models are waiting for their big break, unscrupulous individuals have figured out ways to take
advantage. If a talent scout approaches you, always double check their credentials and check with the agency with which they work. As always, if it's too good to be true, it probably is. The agencies know this is a problem, and there is never any harm in checking up on who you are working with.
If you are in doubt about someone's credentials, always check with an official representative of the agency to find out the truth. It is also helpful to be aware of how different agencies scout for their models and what the process actually looks like. This will help you keep an eye out for anything unusual that may be a red flag.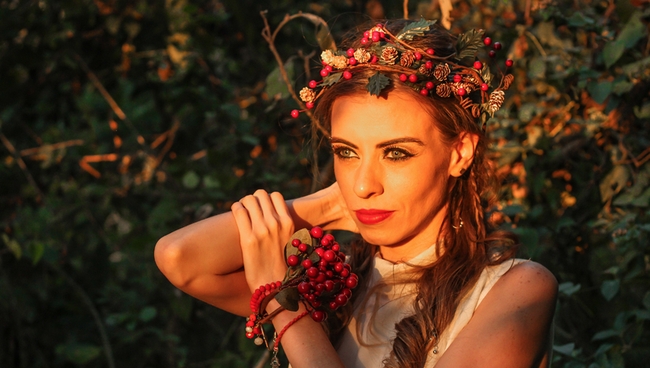 List of Top Modeling Agencies in the US
Modeling agencies in Los Angeles
Storm Los Angeles — An industry trendsetter, Storm represents both model and artistic talent. According to their website, they have represented Kate Moss and Cindy Crawford, among others. It is one of the top modeling agencies in America.
Q Management — A boutique agency with global ambitions, Q was founded in 1998. Their clients have included Chanel, Lancome, Revlon, Gucci, Apple, Nike, and many others. Q has offices in both LA and New York.
LA Models — Founded in the 1980s, LA Models is one of the most powerful agencies in the world. They claim to be the largest modeling agency on the west coast!
Two Management — 2M is an LA-based agency with international reach. They have offices in Copenhagen and Toronto. They are a boutique agency specializing in high-end advertising and catalog.
State -- State has offices in New York and LA. They have many departments, including lifestyle and fitness models, prop stylists, and grooming artists.
Nous Model Management — Nous focuses on female models for print and fashion. They are always looking for women ages 14 to 21, and they hold open calls and take web submissions.
DT Model Management - Founded in 2012, by David Todd, DT Model Management is one of the leading boutique modeling agencies, bringing together the world's top talent and brands.
Modeling agencies in San Francisco
Boom! Models and Talent — Boom! represents models, actors, lifestyle models, musicians, and even pets. They are franchised by the Screen Actors Guild (SAG) and the American Federation of Television and Radio Artists (AFTRA).
Look Model Agency — Look was established in 1986 with an attention to detail and superior service to ensure the success of their models and the happiness of their clients. They hold an open call on Mondays and also take web submissions.
The Blackwell Files — The Blackwell Files focuses on "real people" models to meet the needs of commercial clients and photographers worldwide. Past clients include GoPro, Airbnb, Uber, Facebook, UPS, BMW, and CNN, among many others. They also have a "Pro Talent" division for established models.
Marla Dell Talent — MDT is a SAG-AFTRA franchised agency for models, actors, and kids. They work with hundreds of Bay Area and international clients like Levis, Old Navy, Pixar, Nickelodeon, and Disney.
Scout Model and Talent Agency — Scout has offices in both LA and San Fransisco. They do not do open calls, but they do accept discovery submissions online.
JE Model Management — JE represents a broad range of talent from fashion and lifestyle models to theatrical and film actors. They accept submissions online. They have many top fashion designers who mastered their craft from some of the top fashion design schools in the country.
Stars Management — Like many West Coast agencies, Stars manages everyone from models to athletes to influencers. They have divisions for Latin, fitness, voice-over artists, and creative artists of all sorts.
RAE Model and Talent Agency — RAE Agency not only represents male and female models in fashion, lifestyle, commercial film and print, but they are the only agency to represent dancers in the San Francisco Bay Area. Some of their clients include Levi's, Athleta, FitBit, Facebook, Google, and Toyota. With talents including makeup artists, photographers, musicians, and cirque performers, RAE Agency provides all needs for live events and entertainment.
NYLO Model and Talent Agency — With divisions for models from four to 65+ years, NYLO is SAG-AFTRA franchised and focuses on building strong relationships with their clients and their talent. They are not currently accepting submissions, but check often as this is subject to change.
Models, Inc — Models, Inc. has talent of all ethnicities and sizes. They do not hold open calls but accept submissions via email. They focus on a diverse number of options and clients, and they have divisions for teens, real families, hand modeling, fit models, and babies/children.
Modeling agencies in Denver
Donna Baldwin Agency - Donna Baldwin's roster includes models, actors, voice and stylist talent. Models are placed with Revolution Management. According to their website, they are Denver's largest and most respected talent agency.
Eden Talent Agency — Eden represents models for the Colorado area to local clients. They have divisions for men, women, kids, and families. They are actively looking for new talent and take online submissions.
Maximum Talent — Now part of The Block Agency out of Nashville, Maximum Talent represents a variety of artists including models.
John Casablancas Agency — John Casablancas has locations all over the country, including a few international locations. Their models have been signed by major agencies in the top places and have worked for a wide variety of clients ranging from AT&T to Warner Brothers. The website includes an online audition.
Wilhelmina Models, Denver — Wilhelmina Models is a world class modeling agency which was founded in 1967 by Dutch-American model Wilhelmina Cooper. Wilhelmina Models gives their models access to a select and exclusive clientele and represents models like Sora Choi and celebrities like Nicki Minaj and Billie Eilish.
Modeling agencies in Miami
Caroline Gleason Models — CGM represents models with specific divisions for fashion, fitness, and influencers. They accept web submissions.
Posche Models International — Posche has an office both in Miami and in New York, along with a long list of cities worldwide. They accept online model submissions but be sure to check their website for their specific needs.
The Green Agency — This boutique agency located in Miami Beach represents English and Spanish language models, actors, and voice over artists. They have an online discovery form but do not hold open calls. Check their website for their industry blog, Tammy Talks.
FRONT Management — FRONT represents the freshest faces in women fashion, men, children, talent, and celebrities, including plus sizes and big and tall. Clients have included Versace, Ralph Lauren, and many other top brands.
Modeling agencies in Atlanta
BMG Models — BMG has offices all over the country and represents fashion, commercial, and lifestyle models, male and female as well as children. They hold open calls at their Atlanta office every Wednesday for models 13 years and older.
MP Management — Open call every Wednesday, refer to their website for more details. They have offices all over the world and represent some of the world's most talented models. MP Management is present in Miami, Chicago, and Los Angeles, apart from Atlanta.
Modeling agencies in Chicago
Stewart Talent — Steward is a varied agency that represents not only models but comedians, actors, directors, and musicians as well. They have more offices in Atlanta, New York, and LA. Online submissions can be made through their website.
Lily's Talent Agency — Lily's roster includes models, actors, artists, and voice-over specialists. They take submissions online. Lily's has over 40 years of experience in the industry.
10 MGMT - 10 MGMT's roster includes men's and women's fashion and lifestyle models, influencers, and creative artists. They accept online submissions.
Shirley Hamilton Talent — Shirley Hamilton represents a diverse group of models including men, women, kids and teens, and non-binary gender models. They accept submissions via mail, see their website for more specific requirements.
BMG Models – BMG models is a top modeling agency with offices in Chicago, Los Angeles, Miami, Orlando, Atlanta and New York. Their diverse portfolio includes youth models, male, female and non-binary models.
The Rock Agency - The Rock Agency is a modeling agency based in Chicago that represents a diverse portfolio of models, influencers, artists and actors. They also represent plus sized models, child models and fitness models.
Modeling agencies in NYC
APM New York - APM is not just a model agency but brings together the creative expertise of leading influencers and strategists in the industry.
Ford Models — According to Forbes.com, Ford Models is the most influential agency in the world. Ford has offices all over North America (and the world) and their clients are represented by all the major fashion houses and major publications. It is also one of the top male modeling agencies in the World.
Next Models NYC — Next also has offices in LA, Miami, Paris, London, and Milan. A truly international agency, their clients include GQ, Vogue, and Calvin Klien, among others. Contact the nearest office for open calls or apply online.
ONE Management — According to their website, ONE focuses on creative elements of music, film, and talent with an emphasis on diversity.
Elite Model Management - Elite claims to have created the Supermodel. They have offices in New York as well as LA and Miami.
Major Model Management — Major, began life in Milan and expanded to New York in 1999, establishing them as one of the most popular modeling agencies in the world.
IMG Models — Like the other commercial modeling agencies in New York, IMG is an international company with offices around the world. They also focus on talent training, with their summer Fashion Camp and Model Prep mentorship programs.
Wilhelmina Models — Wilhelmina Models has offices in LA, Miami, Chicago, and London. The company was started in the 1960s by supermodel Wilhelmina Cooper and has become one of the most well-respected agencies on the planet.
Red Model — Red holds open calls every Wednesday. Be sure to look on their website for their current needs and some great tips to help you make the most of your time.
M Model Management — M Models is a boutique agency that specializes in surfer, skater, and rock musician styles of models. They have no open calls and prefer online submissions.
Women Management - This agency stands out because of its motto of promoting 'nontraditional beauty'. Founded in New York, 1988.
ModelScouts.com - With virtually every major client having worked with them, this agency is quickly establishing itself as a fashion leader. Founded by vastly experienced scouts and agents in New York, 2001.
The Lions NY - This is a very individual-oriented agency with a focus on uniqueness and diversity.
DNA Model Management LLC - Has several of the richest clientele and prestigious representation.
Marilyn Agency - Known as Marilyn Model Management in New York, this agency has represented the likes of Claudia Schiffer, Bar Rafaeli, and Adam Lundquist, among others. This agency easily made the cut to Forbes' Most Influential Modeling Agencies List.
Modeling agencies in Charlotte
Carolina Talent — Carolina Talent represents everyone from top actors and professional models to animals. They are not currently taking new talent, but check their website since this is subject to change.
Evolution Talent Agency — With offices in Charlotte and Atlanta, Evolution is focused on actor and model talent. Their models have been in an impressive list of TV, film, and print features.

Modeling agencies in Greensboro

Directions USA — Directions has several different divisions that many agencies don't cover, including families and product/food designers. If you're interested in being represented by them, they have a form on their website for submissions.
Marilyn's Inc. — Focusing on the top talent in the Southeast, Marilyn's represents models and TV/film talent. They accept submissions on their websites. "Forward Thinking, top Talent, no limits," is their motto.
Modeling agencies in Charleston
CD Models and Talent (CDMT) — CDMT focuses on mentoring newcomers to the industry. Their models have been placed in numerous campaigns, both local and international. One of the models was featured on the CW Network's show America's Next Top Model. They accept online submissions. Check out their Discovery Spotlight website for more details on workshops, camps, and inspirational success stories.
TouT Models and Talent — TouT Models and Talent serves the Low Country of the Carolinas. They have an online submission form if you are interested in becoming a model.
Modeling agencies in Austin
The Brown Agency - Formerly Wilhelmina Austin, the now independent agency has offices in both Austin and Dallas. They hold open calls in their downtown Austin office almost every Wednesday of the year. Be sure to check their website for more details.
Foreman Management - Husband and wife team Tanni and Alan Foreman, have pooled their experiences as a former model, talent recruiter, and fashion photographer to help Austin models make it big. They focus on placement with NY agencies and are always scouting for fresh talent.
Mazza Models — Founded by fashion photographer Devin Mazza, Mazza Models is a recent entrant into the industry. The company has had tremendous success placing models with top modeling agencies in the fashion hub cities, and models have worked with Prada, Hugo Boss, Nike, and Tommy Hilfiger, among others.
Callidus Agency – Founded in 2010, the Callidus Agency a full-service talent and modeling agency franchised by the SAG-AFTRA labor union with offices in Austin and Dallas. They specialize in broadcast, commercial, print, runway and fashion modeling.
Modeling agencies in Nashville
Amax Talent/Creative - With offices in both Nashville and Memphis, Amax is a full-service talent agency that represents not only fashion and print advertising models but also makeup, wardrobe, and prop artists.
Tribe Talent Management - Tribe, is the brainchild of Sherry Rhine-Padilla, an industry specialist who brings more than two decades of experience to the company. Tribe specializes in creating nurturing relationships with their talent to help them grow as industry professionals. Check their website for their next open call.
Modeling agencies in Dallas
The Campbell Agency — Nancy Campbell founded the Campbell Agency in 1989. Her unique mix of industry and marketing experience has helped grow The Campbell Agency into one of the top agencies in the Southwest.
Wallflower Management — Like many smaller boutique agencies away from the coasts, Wallflower focuses on career development for their models. They claim to be a popular scouting location for larger agencies with models placed in NY, Milan, London, and Paris.
Dragonfly Agency — Dragonfly is a boutique agency with offices in Dallas and Los Angeles. Their focus is on career management for the best talent.
Modeling agencies in Houston
First Models — Focusing on fashion and commercial modeling for the Southwest, First Models has an impressive roster of client publications. They accept online submissions.
Neal Hamil Agency — Neal Hamil's models have appeared in many top fashion magazines, graced the runways for many top designers and their commercial models and actors have worked for many major chains and networks.
Modeling agencies in San Antonio
Entourage Agency — Entourage began in 1988 and has offices in Texas and California. They represent all ages and include models of diverse backgrounds as well as bilingual talent. Entourage hosts an annual summer camp for aspiring models ages 8 to 19. See their website for more information.
Condra Artista – The Condra Artista Agency was established in 1984 and represents a diverse range of talent. They work with local, regional as well as national casting directors and are one of the top local talent agencies in the San Antonio area.
Modeling agencies in Seattle
Heffner Management — Heffner has been operating since 1984 and bringing a modern take on model representation to the Pacific Northwest. Open calls are held daily at their Seattle office. Be sure to check the Heffner website for their current needs.
Seattle Models Guild (SMG) — Thanks to their honest approach and fair representation, SMG has been operating in Seattle for more than 40 years. They hold open calls and accept online submissions, refer to their website for current details.
TCM Models and Talent — Based in downtown Seattle, TCM is run by former professional model Terri C. Morgan. TCM holds open calls and accepts online submissions for new talent.
Other Top Modeling agencies in the US
The Brock Agency - Based in Hickory, The Brock Agency reps male and female adults, children as well as families. They rep Models, Actors, Athletes, Voiceover Actors as well as Aerial Artists and Cirque Performers. Their success in placement of talent and models is well known throughout the world of entertainment and the fashion industry.
Professionally Pretty - Professionally Pretty is a one of a kind full service talent agency representing models, actors, & artists world-wide based in Winter Park, Florida. The agency provides a wide range of job opportunities, to an extensive talent roster made up of models, actors, hosts, performers, hair & make up artists, photographers, production crews, & more. Professionally Pretty was built on the fundamental principles of supplying quality talent to quality clients.
Bellah Modeling Agency - The Bellah Modeling experience is about discovering what makes you special, and developing your one-of-a-kind "star" quality for the whole world to see. Located in Columbia, South Carolina, they provide expert modeling training, along with life-skills instruction.
The Beauty Within - Established in 2004, TBW Models Models, LLC is the TOP agency in the New England area of Rhode Island. It is run by Pamela Masucci, a retired domestic & international model for over 30 years. With their boutique-style approach and a very select group of models, they remain committed to the goal of developing high-quality talent.
Wilson - Wilson is a small, exclusive model scouting and management company specializing in discovery, development, and direction. The agency was founded in 2010 by Brandon Wilson; a former model turned scout and manager.
Conclusion
Modeling is an exciting and dynamic career choice. It's something that can be done part-time from your hometown or full-time as a world traveler. Modeling is also a diverse profession and even if you feel like you don't fit into the mainstream idea of modeling you can always find a niche of your own. Take a look at this article to figure out what kind of a model you can be! With the right research and the right attitude, finding the right modeling agency for you is easy. Make sure to keep your modeling portfolio updated. Here are some of the best male model poses and some equally amazing model poses for women to help you jazz up your modeling portfolio. With a stunning, professional modeling portfolio website in hand, the sky's the limit!
Pixpa can help you set up your modeling portfolio easily, affordable and without the need of any technical skills. Check out some of these beautiful examples of fashion portfolios built on Pixpa to see what you can achieve! You can sign up for a full-featured, 15-day free trial now and start building your modeling portfolio online. No credit card is required for sign up and no hidden charges whatsoever!