When people dream of the life of a professional photographer, they usually think about fashion photographers. Shooting beautiful models on beautiful beaches, traveling to exotic places every season, and rubbing elbows with A-list celebrities and supermodels.
As photographers, we know that professionals like that make up a tiny percentage of the industry. What might surprise you, though, is how many different types of fashion images there are and how many different ways you can get into the industry.
It is valid in all types of photography, but it is especially prevalent in fashion–photographers become known and discovered for a unique style. No one cares about the equipment you use or even the models you work with. What they care about is the look of the final images. It's pretty evident as you flip through the pages of Elle, Harper's Bazaar, or Vogue that the photographers working there have a style. These images have a feel all their own, made by talented photographers who make the world look glamorous.
What is Fashion Photography?
Fashion images, strictly speaking, is dedicated to showing clothing and other fashion items in the best possible terms. At its roots, it is marketing. It uses deeply ingrained human psychology to create an interest in and a desire for a product. Fashion images are trendy, hip, sexy, and vibrant.
Fashion photographers use beautiful models, avant-garde modeling poses, and exotic locations to help communicate the brand story and promote the designer's goods. But not all fashion is the high-end stuff. Open any clothing magazine, and you will see everyday people wearing everyday clothing, and yes, those are fashion photos too.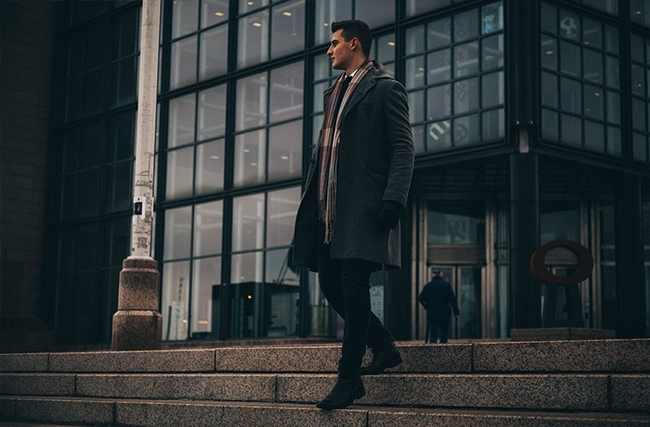 Styles of Fashion Pictures
Fashion shoots typically fall into one of four categories.
Editorial Fashion Photography
If the shoot's purpose is to tell a complete story in the pages of a fashion magazine, it's considered editorial fashion photography. These shoots typically follow a model through daily tasks and tell a narrative story. Of course, the designer's clothing is featured throughout. New or seasoned photographers, this beginner's guide has everything you need to know to develop your career in editorial photography.
The type of photography used for a fashion shoot is seldom wholly at the hands of the photographer. A photographer may have a specialty for which they are known in the industry. If that's the case, publications and designers will seek them out for the shoot they want. Otherwise, the type of fashion shoot will depend on the overall goals of the campaign. Will it be a story in a major fashion publication? Or will it be a billboard or advertisement?
High Fashion Photography
High fashion photography is the most avant-garde of all types of these images. These shoots usually involve supermodels or glitterati celebrities. They are generally highly stylized, with crazy poses and over the top outfits designed to grab anyone's attention. Every element of the composition is chosen for maximum impact, from the location to the makeup and hair design.
These types of images are usually used in single-page magazine advertising or billboard campaigns. The purpose is to grab attention, so commercial models and exotic looking backgrounds are the subjects.
Catalog Photos
Catalog shoots are the fashion photos of ordinary people. The purpose of catalog images is to show the clothing in everyday wear in a neutral way. So, these images are usually shot in a studio with a plain background.
Street Fashion Photography
The final type of fashion shoot could be called street or lifestyle fashion. Here, the images are shot on location in everyday environments. It can be appropriate for catalogs and editorial purposes, or it can be a type of fashion picture all to its own. In these shoots, the model blends in with those around them. They're in their natural element instead of a stylized and perfect world.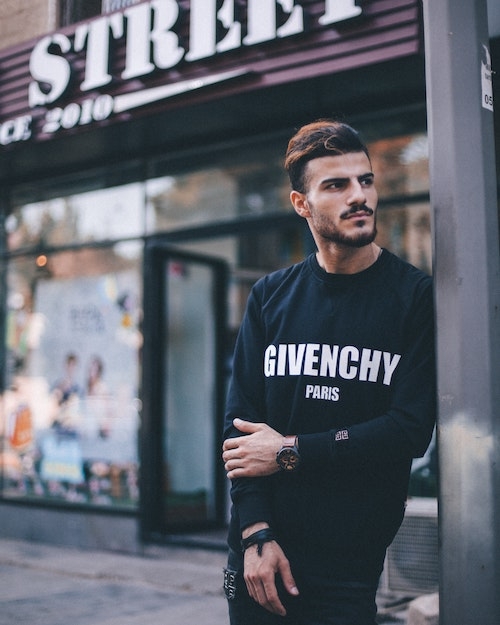 Fashion photography falls in the realm of one of the fastest-growing genres - Commercial photography. Read our Guide to Commercial Photography, to understand what is commercial photography and what isn't, as well as what you can expect if you start working in this area. You must also know about the different types of models in the fashion world.
Camera Equipment and Settings
Fashion is one of the most variable types of photography. It's almost impossible to put together a completely comprehensive list of equipment you might need for fashion. It's all about being creative with what you've got.
The camera you choose should be one with professional metering options, fully manual control, and the ability to fire remote lighting options. The choice is going to depend significantly on whether or not you shoot on location. If you can set up your photography studio with the best gear, you've got a little more flexibility in your choices.
On the road, however, you need to make everything you've got as portable as possible. This pretty much limits you to DSLR camera body systems. You need one that shoots fast, and the resolution of full-frame sensors is always handy with selling to magazines. You need the highest quality, clearest images possible.
Lens choice also plays a big part. With fashion, you have complete control over the composition. Most fashion photographers prefer to at least start with prime lenses. Find the best lenses you can with the widest apertures. Again, since you're in complete control, you can play with the look you get from older manual lenses like Leica and Zeiss glass. Most fashion will be shot with a 50 mm natural or higher. The perfect starter kit would likely have a 50-70 mm prime and a 135 mm prime, both with the widest apertures you can afford.
Wide-angle lenses are sometimes used, but these can distort the model's features if you aren't careful. It's easy to move closer or away from the scene to frame it as necessary during this type of shoot. That gives the photographer more flexibility to used fixed focal lengths.
This doesn't mean that you can't shoot fashion with zoom lenses. These lenses just tend to be bulkier and much more expensive. You can find far wider apertures on prime lenses.
Lighting
If there is one thing the photographer should be an absolute master of during fashion shoots, it's the lighting. From harshly lit summer beach scenes to studio shoots with five strobes and color gels, photographers must master what's entering the camera.
Lighting makes or breaks the fashion image. The photographer needs to be able to create the photo aesthetic that the production manager is looking for, no matter the conditions. Most fashion images are done with very high key lighting techniques that minimize shadows and contrasts. When low key images are used, the shadows must be carefully controlled to flatter the model and the clothing. This is especially important in contrasty black and white fashion photography.
To pull all of this off, experienced photographers should have access to and experience with as many lighting options as possible. Use all the tools available to tame, create, or move the light in just the way you want it.
Our Guide on Photography Lighting will help you master lighting fundamentals, and set you apart from many other aspiring photographers and take your images to the next level.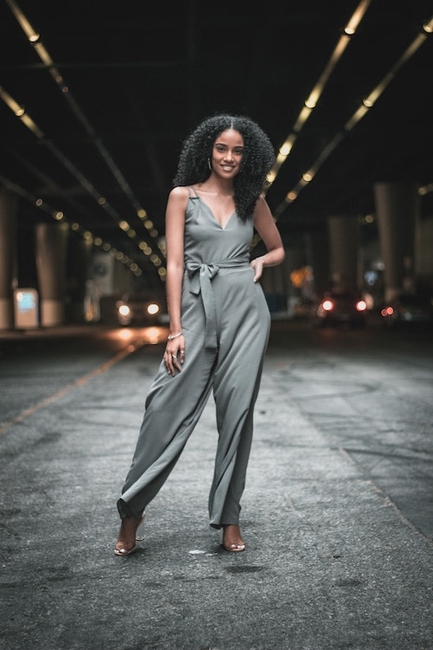 How to Get Started with Fashion Photography
Fashion is one of the harder industries to break into. You need to build a great portfolio of your work first, which means working independently with aspiring models to pursue your mutual goals. Photographers can develop their portfolios to sell their skills in the industry, and models can get experience and portfolio material themselves. And don't write off taking images of your friends and family and sharing them on social media.
Make sure that you choose the right platform your portfolio website that lets you achieve the unique style that best represents your personality. Your modeling portfolio website needs to be not just stunning but functional as well.
Pixpa offers the flexibility, features, and ease-of-use you need to put together a professional portfolio website without requiring any coding knowledge. We have rounded up a list of 14 awesome fashion portfolio websites built on Pixpa. Have a look at them and get some inspiration if you are looking to build your own portfolio.
Create your professional portfolio website easily on Pixpa in minutes without
any coding knowledge. Start your free trial now.
Your first paying jobs in fashion will likely be local businesses looking for catalog shoots. Again, the idea is to start small and work your way up. There is a great need for fashion photographers as companies work their way online and need a constant stream of content for their social media pages.
Most people quickly discover if they enjoy fashion work or not. This type of photography is much more about people skills and composing a scene, and much less about independent artistry. Every fashion shoot is a team effort, with help and input from editors, clothing designers, makeup artists, scene designers, and sometimes even photography directors.
It's a fast-paced work environment. At the high end, it involves working major fashion shows and a lot of travel. Magazine and advertising photographers travel to exotic locations almost regularly. On the local end, fashion could perhaps be considered a modified form of portraiture. But in the case of fashion, the subject of the photo is the clothing and not the model.
Don't overlook the importance of retouching and post-production in fashion. All images are touched up to some extent so that they look absolutely perfect. The computer and Photoshop skills that are necessary to get consistent results takes practice. One of the best ways to get started in the industry is to work with established photographers and to study their workflow and techniques.
Most fashion shoots are a team effort, which is good news for those just starting out. Big teams mean lots of options to start from the ground up. Look for non-photography jobs that work in the industry, and apply like crazy. Set design, assistance, whatever is in your skillset that could be helpful, will be appreciated. In return for your hard work, you'll have the opportunity to learn everything about the process from the inside.
Networking is the key to landing your dream job in fashion. For photographers, the instant ability to network in a visual way that social media offers is priceless. Share, network, and make friends. Be professional and share your talents, and be open to opportunities when they pop up.
Tips for Capturing Amazing Fashion Images
Communication is Key
Like all types of photography where you work with people, the key to landing really great images is clear communication. It's not just about telling your model what you want. It's about being friendly and making them feel confident and comfortable.
Communication is much more than just what you say. Your body language and non-verbal communication are much more powerful than what you say out loud. When you chimp and look at the photo you just took on your LCD, your model knows instantly whether or not it's going well or terribly. The more relaxed confidence you exude, the better.

Find the Best Models
You have a vision in mind for your next photoshoot. You've decided on the location, the wardrobe, and the concept. Now, the next step is finding the perfect subject. It can be difficult to find the ideal model for your upcoming fashion photography project, as there are plenty of different ways to narrow down your choice until you find the person that will best get convey your artistic vision. Read our article on Tips of finding the best models for your next photo shoot.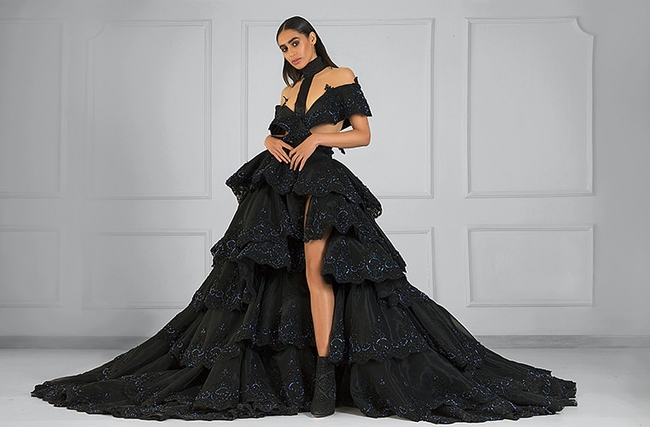 Start With Natural, Easy Poses and Build Up
Even in professional fashion shoots, the models seldom start with the crazy stuff. Begin every session with some very basic portraits and see how it unfolds. The photography and model need to get comfortable with each other and establish a relationship between the camera. Work through standing, sitting, and reclining poses that make sense for the scene. Then get the model to move around and get some action shots.
Poses

The best poses are the ones that connect the model to the background and props. How can you have your subject interact with the environment? Instead of having your model lean on the exotic sports car, try shooting them as they get in or out.
Roleplay is another excellent way to get your model to find natural poses. A ready-to-rumble biker, 20's gangster, James Bond in a fight scene, or a film noir detective, the storyline doesn't matter as long as you can provide a role for your model to fill. It helps break the ice and loosen the tension, and it encourages your subjects to have fun with it.
When placing them in scenes and having them interact with the environment and props, you might have to make a few do-overs to get it right. Check the images on the back of your camera and make sure you're happy with the lead lines their body forms and the way the garments are presented.
There are a few helpful tips when posing models. Posing basics like ensuring that limbs are bent for a relaxed look, hands aren't in fists, and hands aren't in pockets are all important. Where a model is looking often changes the dynamic of the image too. It's usually helpful to have them look at a point beyond the camera, maybe at you, depending on the angle of the shot.
Create a Narrative
Even if you are just after one stunning image to use for a marketing campaign, you want your composition to tell a story. The clothing should be part of that, but it's far more about how you approach making the image. It's not just an image of a model on the beach. They're a local surfer out to catch the waves at dawn. It's not a model leaning on a VW microbus; they're a young person living "van life," traveling to exotic locations, and living life to its fullest. You get the idea–there's always a story to be told.
Use Elements to Support the Narrative
Beyond the fashion, makeup, and hairstyle, two other image elements are entirely in the photographer's control. They can help tell the story, or they can shatter it. The goal is to make the composition cohesive, with a message to the view.
The first powerful tool is the location. You can make the background part of the story. Hot summer days make you think of the beach, right? City streets add an everyday, urban feel. Winter sports means mountains. It's all pretty obvious, but there's plenty of room for creativity. Whatever you chose, make sure it accentuates the wardrobe and model's features.
Props are another way to help tell your story. The beautiful thing about using props in fashion is that you can use a lot more creativity than in other forms of photography. Unlike in portraiture, where you are telling the story of an individual, in fashion, you're making the story. It's doesn't even have to make sense; it just has to grab people's attention. The sky's the limit!
Don't Forget the Basics of Composition
The Rule of Thirds is just as applicable to fashion images as it is to any other type of composition. And just like in other forms of photography, it's a rule that is made to be broken.
The purpose of the Rule of Thirds, and the Golden Spiral for that matter, is to provide the photographer with a creative guide that can help them connect with the viewer. The viewer is going to be in a completely different time and place; they're going to be taking in everything about this image in about a second. These "rules" help you make images that guide the viewer's eyes to see the whole composition.
There are all sorts of other helpful tips that can encourage tidy composition. Lead lines are great bits of help in fashion since they can be used to accent things like specific garments or accessories like watches and hats. Symmetry is essential in modeling, both with the model's position in the frame as well as in the composition as a whole. White space should balance subjects.
Balance in your image is a reoccurring theme of good composition. Reflection shots are a perfect example of a balanced and symmetrical image. You can achieve this by balancing images with a second model or things like props or landmarks. Sometimes, if you're looking to throw your audience off-balance, an off-balance and asymmetrical picture is just the thing.
Keep Your Equipment Simple
They say that the best way to get started in fashion is to shoot with one camera, one lens, and one light. Why keep it so simple? For one thing, it's an easy setup to learn and master. But the key to this technique is that it forces you to aim your creativity elsewhere. Established photographers are known for one thing in the fashion industry–their style.
In any type of photography, starting with a simple equipment setup will help you learn the ropes fast. It keeps you looking at composition and makes you work on your feet to control lighting and exposure. Once you've built up your style and know what you're going for, it's then easy to add the equipment you really need one piece at a time.
Black and White Fashion Photography
Are you looking for a way to add an earthy and dramatic look to your photos? Black and white images are especially grabbing when used for fashion. The elements that make great B&W images, like form, shape, and contrast, all enhance fashion images. It doesn't work great for catalog shoots or garments with a lot of colors. But for high fashion and street fashion photography, it can add to the composition. It's just yet another element that the photographer can play with to make the scene work. Some shoots may be limited to black and white, depending on how the final images will be used. Here are Top 10 Tips for Black and White Photography and Portraits.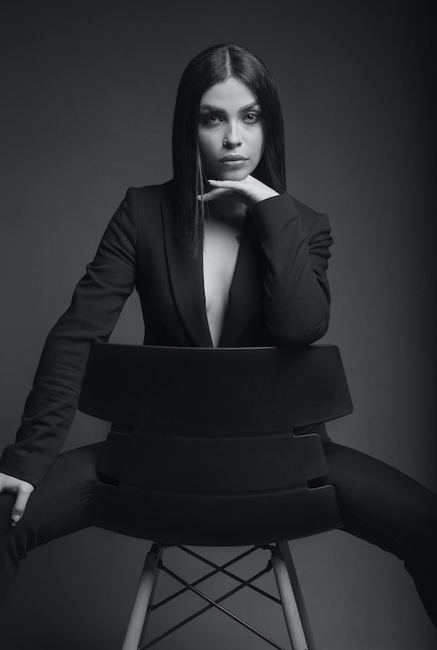 Angles
One of the most potent ways to create an entirely new feel is to change the camera angle. Get down low and shoot up, or get high and shoot down. Tilt the horizon to through your views off balance. None of these suggestions replaces good composition, but a change in perspective can bring a fresh take on a ho-hum image.
Make Sure the Wardrobe is Front and Center
Poses should always make the garments look their best. This is the primary purpose of fashion photography, so don't underestimate it. It doesn't always happen on its own. How do you make it happen? One thing to keep in mind is to make the garments show movement. Static images can make wardrobe items looks stodgy and unyielding. If the clothing is tight and form-fitting, have the model go for action poses that show motion. If the garments are flowy like trailing skirts and dresses, make sure they're moving in the photo to show a light, airy feeling.
Capture Movement to Make the Image Dynamic
Movement is an important dynamic in fashion photos, regardless of whether or not the garment flows behind the model. Movement breaks the stillness of the image and creates a finite sense of time. You can either have your model move with some action shots or have something in the frame move. Women with long flowing hair can use it to great effect in motion photos. Think of the iconic beach photos with a woman throwing their wet hair back. It shows a lively motion, a snapshot in time, and captures the swimming at the beach-hot summer sun vibe perfectly.
For images where you want the model to be static and crisply focused, look at other elements that you can have move through the frame. Is there water moving that can be blurred, like at the beach? Or is it a street scene with moving cars or subways? Get creative with shutter speeds and use these items to add action to your photos.
Conclusion
For shutterbugs with a passion for creating images of beautiful people, a job in fashion is the dream job. It takes hard work and dedication to make it big, but remember, there are opportunities in every city for fashion photographers.
While getting into the fashion industry may seem like an impossible challenge, it has never been easier to get discovered in today's socially connected world. The important thing is to master the craft and build an audience. Then network with professionals and work your way up in the fashion world.
Create your professional portfolio website easily on Pixpa in minutes without
any coding knowledge. Start your free trial now.