A well-crafted blog can set your website apart from the competition. While every business's website is trying to sell something, only a select few are sources of valuable information that keep customers coming back for more. Webmasters often underrate the importance of blogs. They're for SEO, they say, or they're just to get traffic. But a good blog can make your site memorable--it's one of the best ways to stand apart from the crowd in the online world.
If you're wondering how to start a blog or what qualities great blogs have in common, you've found the right place. Let's take a deep dive into how to write a blog post and then look at some of the dos and don'ts of blogging.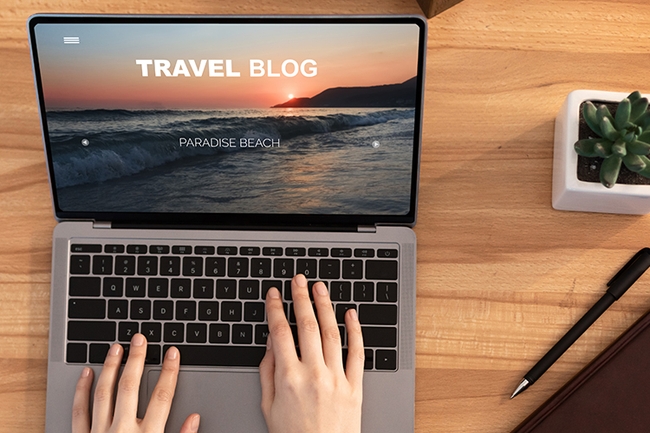 What Makes a Good Blog Post?
A Good Blog is Like Fishing
Say what? Follow me on a metaphorical trip to the sea, my friend.
When you go fishing, you need to know a little about the fish you're after. What do they like, and where do you catch them. You'll need to know a little about the people you want reading your blog, and you'll need to figure out the ways to get the blog in front of them. Your bait is the right keywords and a splashy headline. These will attract the right people.
Once you know what sort of fish you want to catch, you've got to have the right bait. In other words, what do your readers want to read? What will not only inspire them to click but then follow through and keep reading?
When you've got a nibble, you need to set the hook. The blog you write needs to not only attract their attention but also needs to hold them there and reel them in. So you've got to have some purpose to your blog, be it building an audience, getting social media shares, or converting clicks to purchases.
A Good Blog Makes You Look Good
If there's one thing you should know about how to start a blog, it will take some time. The internet is full of half-started and abandoned blogs. You've got to have the time dedicated to keeping it updated and current. The amount you update it directly shows your customers how focused you are.
Another way that a blog can take more time than you expect it to is in the actual production. If you've never done it before, beware - blogging takes more time than you think it will. You might be able to sit down and write posts about five or ten topics. But after that? You'll have to start getting creative and doing more research at some point.
There's also more to the process than just jotting down your thoughts. There's an expectation that blogs on professional websites will be well-researched and referenced. Seldom do opinion pieces carry enough weight to sell products. Customers want facts and figures based on something measurable.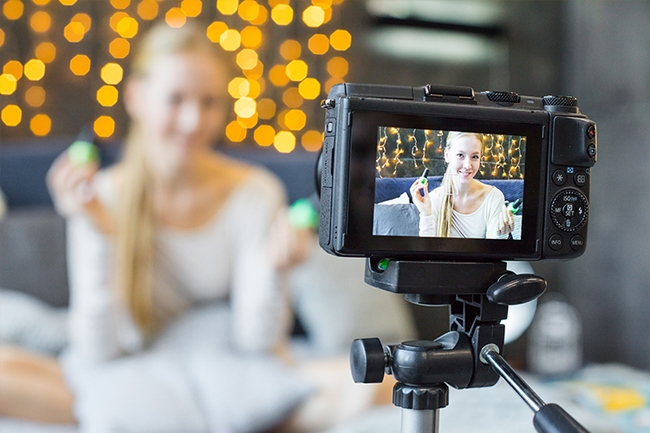 And finally, there's the editing. Typos and grammatical errors may seem insignificant to you, but they make your blog look amateurish. These seemingly minor defects make your customers trust you less. It's not hyperbole to say that proofreading is vital for your business.
Whether you are marketing yourself online, through social media, your website should be the end-point towards which you should drive all the traffic you can generate. Your portfolio website is your gateway to the world - so it's time to think hard about how you showcase your work, the communication tone you use and the information you provide, and several other factors that go into building a great website.
Choose the right platform to create your website.
Make sure that the website builder you choose offers the flexibility, features, and ease-of-use you need to put together a professional website without requiring any coding knowledge.
Pixpa is a portfolio website builder platform that is trusted by creative pros around the world. Have a look at some stunning portfolio website examples. Pixpa offers an easy yet powerful drag-and-drop website builder and includes Client galleries, eCommerce, and blogging tools to enable you to manage your complete online presence through one seamless platform. Explore all features that make Pixpa the perfect choice for creative professional such as photographers, artists, designers, and others. Do read the Complete Guide on How to Create Your Portfolio Website, with tips on how to showcase your content online.
Create your professional portfolio website easily on Pixpa in minutes without any coding knowledge. Start your free trial now.
A Good Blog is Info-tainment
We've talked about how your blog should be well researched and technically correct with no spelling or grammatical errors. And then the word "proofread" was mentioned, and you might be thinking that these are the things you left behind in school. And all of this may lead you to think about the sorts of papers you write in school, and that's where this association should stop. You see, many blog keepers make the mistake of conflating researched and accurate with academic and boring. There's no reason you can't have an interesting, well-written, well-researched, and easy-to-read blog.
Think about your natural reaction to reading academic papers. Do your eyes glaze over a little? That's not the reaction you want your readers and potential customers to have to your blog. Take some steps to make sure that they find the material engaging, interesting, and entertaining. You want them to stick around a while.
There are quite a few ways to make even the most boring material approachable. Here are just a few examples.
Use bullet lists

Keep sentence structures short

Limit paragraphs to a few lines

Format your material so that it is easily skimmed

Use H2 and H3 headings for an organized look

Craft effective introductions and conclusions

Use visuals like photos or infographics to divide up and emphasize text

A Good Blog Has a Clear Purpose and Mission
The best blogs have a clear-cut purpose. We don't expect to get expert advice from an expert unless we pay for it, so you don't want to be too sly with your blog. You want to build customer trust by showing that you're offering up this great information to connect with them and hopefully do business with them one day.
In the process of doing this, you're showing them a little bit about you and your business. Blogs provide an excellent insight into your operation that few other web elements can mimic. A blog will have a unique style and tone, and you'll want to create and foster that uniqueness throughout your efforts.
This is one reason why it's so important to include a call to action (CTA) in your blog, usually in the conclusion. It's doesn't have to take over the whole thing, and it can be a simple action asking for thoughts in the comments. But it shows that it's a two-way street and that you're talking directly to them.
And, of course, all of this is in the effort to convert clicks to sales.
Principle Types of Blog Post
Blog posts can be divided into a few different types. Occasionally, you'll need to make a post that doesn't fit neatly into any of these columns. But most posts will fit neatly into one of these five categories.
List Posts
Maybe the most over-done blogging format is the listicle. The "Top 10 Ways to Spend Your Money" or the "7 Best Vacations for Blog Authors." They are everywhere on the internet, and you might start wondering why they're so popular.
There's no easy answer, other than for the fact that they work so well. They're catchy, and they fit an orderly structure that readers love. Inevitably, readers will tally your "top 10" with their own "top 10," and that's the sort of mental engagement you want your blog to foster.
Still, it's easy to abuse the power of the list-type blog post.
How-To or All-About Posts
The next common type of blog is the content blog, which usually takes the form of a how-to article or an in-depth research article. If you're making your blog to provide expertise in a subject area, like how to write stunning blogs, this is your bread-and-butter article type. You also might want to read our article on 10 Tips to Make Your Online Portfolio Stand out from Others.
Curated Collection
Very similar to list articles, a curated collection provides your choice of resources that the readers should see or know about. The key, and your expertise, is in the curation.
Ana Rodriquez is an illustrator and storyteller. Her portfolio website, built on Pixpa has a blog, where she talks about art, various inspirations, and more. In this blog post, she talks about how her sketches lead to the final piece, giving a detailed description of the behind-the-scenes creative process of making art.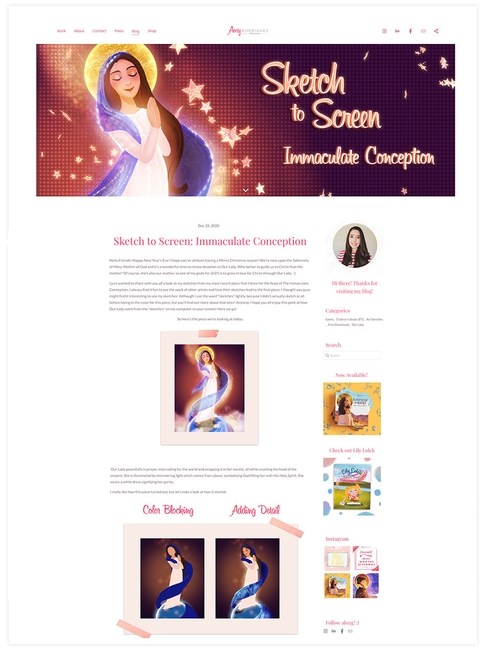 News and Announcements
Blog posts can take simpler forms than these long-form content articles. Some are simply the modern equivalent of a press release. Something big or exciting is happening with you or your company, and you write a blog post to share the news.
Hernan Torres, a wedding photographer based in Spain, shares select photo stories on his blog. It is interesting to see how he frames candid photos capturing quiet, intimate moments, celebrating love and life.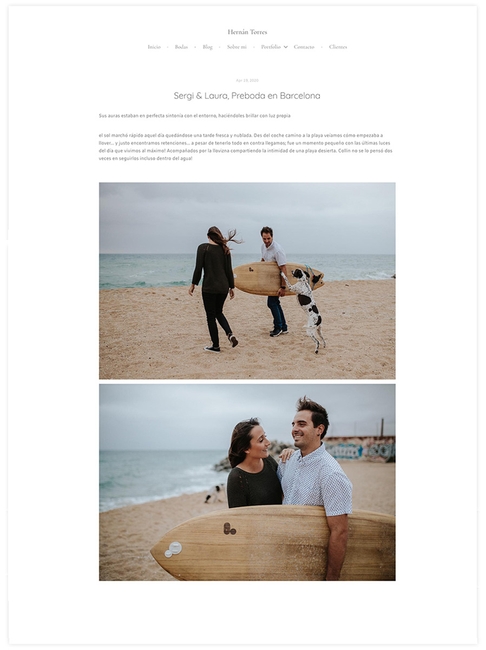 Linking Another Form of Information
Likewise, you might make a post to share an infographic, video, or slide presentation. These are other forms of communication, and to target your customers and make sure everyone sees the info, you share it on all your outlets.
How to Write a Great Blog Post
Here's a basic look at the steps involved in producing a blog post. Everyone has slightly different takes on the best workflow.
These variances are no different than those found in other types of authors. Writing is an art form, just like photography or design. Each artist has their way, and that's just fine. The trick is finding your way--the way that works.
Step 1--Research
The first step to any successful blog post is doing your homework. Even if you know the topic by heart and are an expert in your field, you still need to prepare to write your article.
If you don't know what to write about, figuring that out is the first task in the research phase. You'll want to work from the keywords that people use to find your website. Google has many tools to narrow those keywords down into topics and questions that people want answered.
Once you've landed on the topic, it's time to look at the competition. Figure out your strengths and weaknesses compared to those articles already out there. How can you make yours better? Maybe it's only by using better SEO and making it easier to find. Or maybe it's by providing more accurate or higher-value information.
Finally, you need to compile your references. What source materials can you pull from? The higher-quality your sources, the better and more accurate your final article will be. Avoid crowd-sourced or second-hand information. Treat this part of your homework just like school. Would your professor approve of your sources?
Step 2--Make an Outline
Once you've got a list of the keywords and the raw material you want to use, you can start outlining your article. The process of outlining is to add structure to something nascent. It's a simple form of brainstorming and organizing your thoughts; you might change it later.
Some writers like to use this phase to work out some catchy titles, too. In many ways, the title makes or breaks the article. Undoubtedly, more people will see the title than will click and read the article. But the better your title hooks them, the higher that conversion rate becomes.
Step 3--Write
All writing requires that first big leap. You've got to eventually just get up the courage to dive in. It's not that hard once you get going, but getting going sometimes takes all your effort.
Keep in mind that getting things down "on paper" is more important than getting all the facts, figures, and spelling perfect at this phase. Let the ideas and the words flow now because there will be plenty of time to edit later.
Step 4--Edit and Edit Some More
Once it's out, you get to clean it up. This is the most important phase of the process and also the most challenging. Once you've written something, it's easy to miss mistakes and skim read. Proofreading takes patience and practice.
One of the best tips for proofreading is to do it a full day after you've done the writing. This slow-burner writing method might sound drawn out, but it's a great way to organize your workflow. If you build a little time between the writing and proofreading phases, you'll catch more of your mistakes and be better equipped to improve the article. There's nothing like a fresh set of eyes.
Getting others to proofread your work is a mixed bag. If you know any outstanding writers, go for it. But most people are too accepting of mistakes, especially now that we are bombarded with punctuation and grammatical errors from every direction. Some people may be too polite to point out those mistakes they do catch. If you want an honest opinion, your best bet is to hire a professional proofreader.
Step 5--Check Formating, SEO, and Add Photos
After you're done editing, start formatting the text for the web. This includes getting it broken down into small paragraphs and adding lots of visuals to keep your audience interested. Make the style match your webpage, and then ensure the keywords and SEO tasks are completed.
Step 6--Publish and Share
It's finally time to publish your work. Give it one last look over before you hit publish. Once it's out there, share the new post on all your social media pages and email list.
Tips for How to Write a Blog Post
Choose Good Topics
Writing about the right things on your blog takes more effort than you might think. You need to pick strong SEO topics to write about and to do that, you need to understand your audience. What are they searching for, what questions do they need to be answered, or what is it they want to hear?
It's also essential to write about topics that you are interested in. If it's a chore for you to write, it's more likely to be a chore for your readers to read.
Hook Them with a Catchy Title
Brainstorm lots of headings and titles, and then pick your favorite one. Getting the title just right goes a long way to perfecting the end product. The title is big for social media shares and graphics, but multiple options will also provide lots of ideas for the text to follow. It's not only a title--it's your mission statement.
Master the Introduction and Conclusion
The introduction is essential because it's the make-or-break point in the deal. You hooked them with the title, and they clicked on your article. They started reading. Will they continue to the end? The sad answer is probably not. Most people will start skimming pretty quickly.
This brings us to the next important task to master--the conclusion. Good communicators, from stand-up comics to politicians, say that as long as you start strong and go out strong, the middle bits aren't that important. There's some truth there for blog authors, too.
Hold Your Readers' Attention
Remember the formatting rules of blogging. Keep paragraphs and sentences short. Vary the length and structure of each sentence, which makes them more interesting to read. You can also use bullet lists where appropriate, which catches the eye better than plain text.
In the actual formatting of the page, make sure there are lots of skimmable headings and subheadings. And never underestimate the importance of images and visuals.
Informal Formalities
A standard piece of advice is to "write like you talk." But unless you are a professional communicator, that's actually terrible advice. Do you proofread and perfect every word you say? Most people do not. Maybe better advice would be, "write like you wish you talked."
Writing is a more distilled and perfected form of communication. You can think a lot longer about what you write in your article than you can about the things that come out of your mouth in a conversation. Furthermore, most people use vague abstractions and poor grammar when they speak out loud. Run-on sentences and verbal diarrhea don't make a good blog post.
The bottom line is that authors must pay attention to the style and tone of their articles. It should match their site's mission and existing tone.
Pace Yourself
Writing good blog articles is a learned skill, and you will get better and faster with practice. When you first start, it's a good idea to give yourself at least three days to go through the entire process. Day one is for research, day two is for the writing, and day three is for editing and publication. It's not that these tasks will take you an entire day; it's that the end product is better if you bring them to a slow boil.
You'll get a lot faster after a few dozen blog entries, and you'll also have a better idea of exactly how long each thing takes.
Conclusion
How to write a great blog post isn't all about formulas, and it isn't all about being a great author. Like any art form, it's a learned skill that you will get better at the more you practice. You start by learning from the pros, and as you get better, you develop your own best practices.