Wedding photography is the nuanced art of capturing one of the most important days in a person's life. Wedding photographers create unique, everlasting memories that families treasure for a lifetime. Wedding photography is also one of the most financially rewarding artistic professions in vogue today because it is indispensable to the newlyweds' grander theme of romance. Many photographers, who are starting out prefer to take the wedding photography route as they feel this niche has a lot of potential to make good money.
As a prevalent part of commercial photography, wedding photography encompasses several branches of photography. It may include portrait photography, concept, documentary, and candid photography. A creative wedding photographer will not just document weddings and related events. She can also borrow conventions from landscape photography, architecture, interior design, event planning, and storytelling. A wedding photography assignment can include capturing records of elaborate ceremonies and bridal portraits before the wedding, and a creative take on the wedding color schemes including the preparation of announcements, thank you cards, etc. It may also include post-wedding activities such as the reception. Here is an example of best wedding website templates you can check.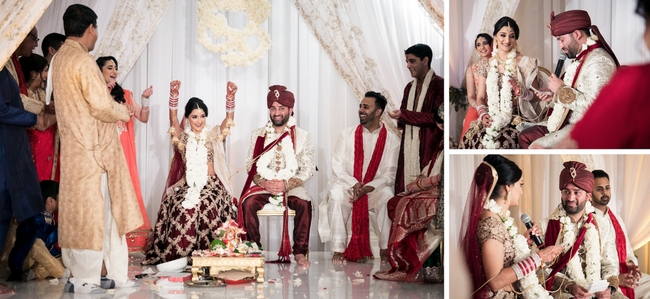 How to become a great wedding photographer
A good wedding photographer is comfortable around people and has a trustworthy personality. She has an eye for detail and practices discretion.
Here are some of the best qualities that make for a great wedding photographer.
Dealing with Pressure
Since a couple wants their wedding day to be documented in the most comprehensive manner possible, they would want to invest in hiring a good wedding photographer. Because of this, there is pressure on the photographer to perform exceptionally well.
Photographers are expected to provide clients with visually creative images, which appear larger-than-life. Photographers need to be aware that there will not be second chances if something does go wrong. They, therefore, need to practice several photography skills and abilities to deal with issues in a short high-pressure environment. However, to insulate themselves from legal disputes, photographers should insist on a formal contract.
Delivering the Latest Look
A great wedding photographer has to keep up with the times and read up on 'fashionable poses', bridal hair styles, makeup, and wedding gowns. Couples are wont to demand specific looks they saw off Bridal Guide or Modern Wedding. Bridal magazines are continuously pushing barriers, advertising exotic locales, extravagant dresses, dramatic and entertaining themes. A photographer is expected to be conversational with a throng of different magazine-style photos that clients are likely to demand.
Observing Carefully
A critical part of the wedding photographer's job is to anticipate the fleeting moments and rare expressions that are likely to come up during the wedding. It is her job to make sure they become a beautiful part of family history. Because a wedding is an emotional and joyous occasion, there will be a lot of these special moments that photographers can latch on to. As the photographer gains in experience, she will become better at predicting candid outpourings from emotional couples and their kin.
Perfect Timing
Observation would be useless if the photographer is not able to capture the moment. Photographers, therefore, have to be prepared and be present at the right place and time. Photographers must know the event schedule by heart so that they can prepare beforehand. Do your homework in terms of being in the right place before time. Get the right gear based on the type of shot that the situation requires.
Another skill that photographers must practice is to be able to react and not overthink. They will miss the shot if they wait too long. Emotional expressions or actions have peaks and lows, and a photographer has to try to capture those peak moments.
Seeing the Best in People
What differentiates a good photographer from a great one is the latter's ability to see the best in a person. Instructing a person to pose and adjust the situation and lighting to capture that best side is an integral trait of a great wedding photographer.
Photographers should strive to conceal the imperfections that they notice in a person, especially in wedding photography. There may be clients who want to document themselves as they are and the event as it unfolds; photographers then may have to go for the documentary wedding photography approach.
Telling the Story
Photographers, through their pictures of the special day, chronicle the story of the wedding couple. They see a pattern and form a compelling narrative. When the client sees the final album, she should be able to recall the experience and emotions they went through, as well as connect to the event with the help of photographs.
Wedding Photography Styles
Different wedding photographers have different styles of shooting, and photographers can even craft an identity around their unique styles. Many of these styles overlap with each other as there are no strict standards followed by wedding photographers. Also, the client can demand that you shoot their wedding photos in a specific style, or they may choose photographers whose style matches what they want. It is important to understand what is wedding photography and what are the common wedding photography styles that you need to know:
Traditional Wedding Photography
If you notice the photos of your parent's wedding album, it might probably have been shot in the traditional wedding photography style. In this style, photographers have to take full control of the occasion by making people pose and take their shots. Those shots would include group photos, shots of the cake, wine toasting, first kiss of the couple, and so on. This way of photographing the ceremony has been prevalent for a long time. People opt for the classic wedding photography style to get all the main shots of everything that is going on.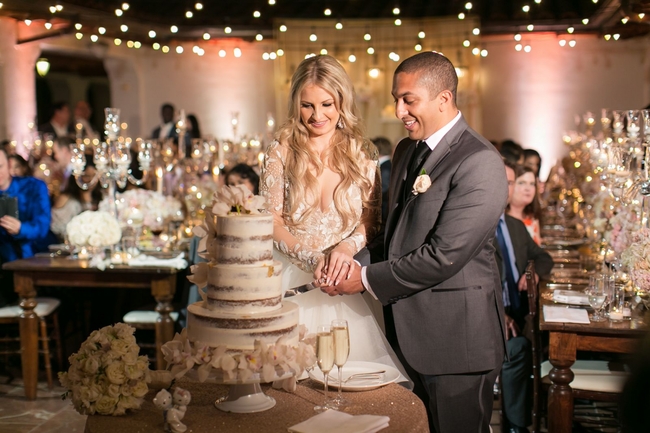 Photojournalistic Wedding Photography
Along with the traditional style, couples are most attracted to the photojournalistic style as it resembles documentary and reportage shooting. Photographers have to be skilled to pull this off nicely. They need to be able to quickly change the settings of their camera and frame the moments perfectly. Wedding photojournalism also requires that the photographer blends in with the crowd and be able to capture the candid moments easily. This style of photography will give the clients more natural-looking photographs, which will recreate the exact sequence of events.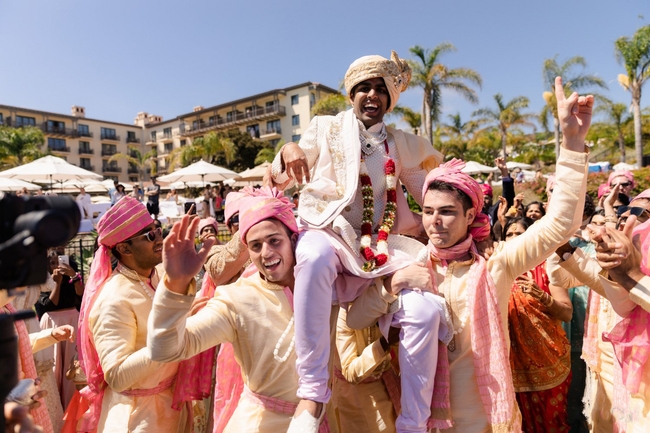 Illustrative Wedding Photography
Illustrative wedding photography makes use of the environment, whether natural or artificial, to frame compelling and visually appealing photos. This style makes use of lighting and background. The couples are made to pose in a way that they look natural. The photographers use more of wide-angle lenses and sometimes aerial photography to get that epic shot. In a way, it is also a blend of traditional and candid wedding photography.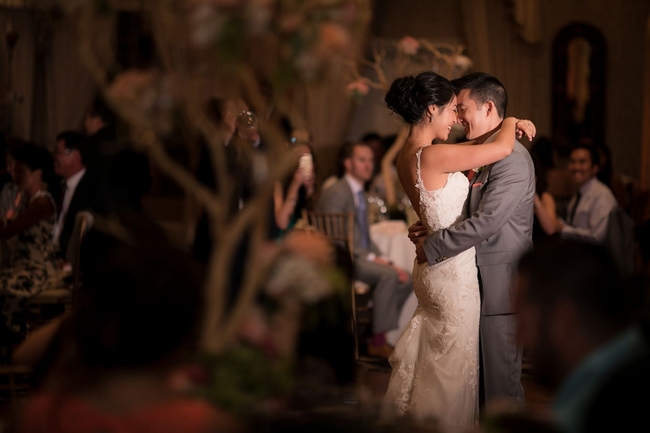 Fine Art Wedding Photography
Photographers who focus more on Fine Art wedding photography look for artistic shots. Taking artistic shots involves framing the shots creatively, lighting, and post-production techniques. The photographer has to anticipate moments and use Fine Art photography techniques, which can include posing the subjects in a slightly different way. They can use objects like rings, bouquets, and outfits to create the composition that gives the images a more profound meaning and artistic look.
The limitation of this style is that it can reduce the number of photos a photographer can take. You can use this style with other photography methods like traditional and photojournalistic ones to get a broad range of photos. Photographers can also ask their second or third shooters to cover different styles of wedding photography while they focus on getting Fine Art wedding photos.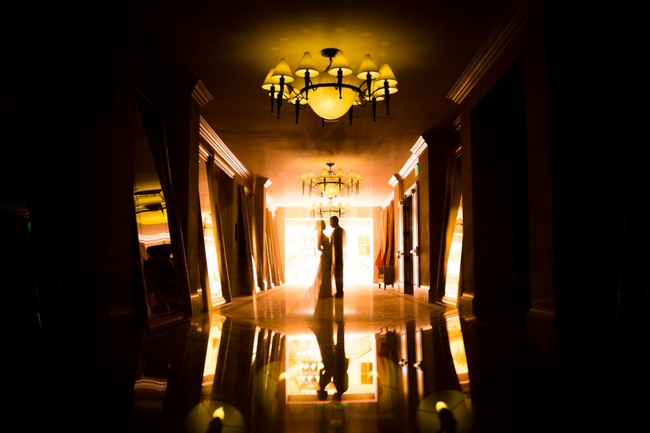 Fashion Wedding Photography
Fashion wedding photography poses, lighting setups, expressions, and trendy backgrounds, when used in the wedding context, give form to fashion wedding photography. This style is used primarily in bridal magazines or to portray bridal fashion. Couples are made to act as models in this style, which results in getting dramatic wedding shots.
Photography is an art that requires the artist to master it with adequate precision, technique, and equipment. Here are some quick wedding photography tips for photographers to avoid mistakes.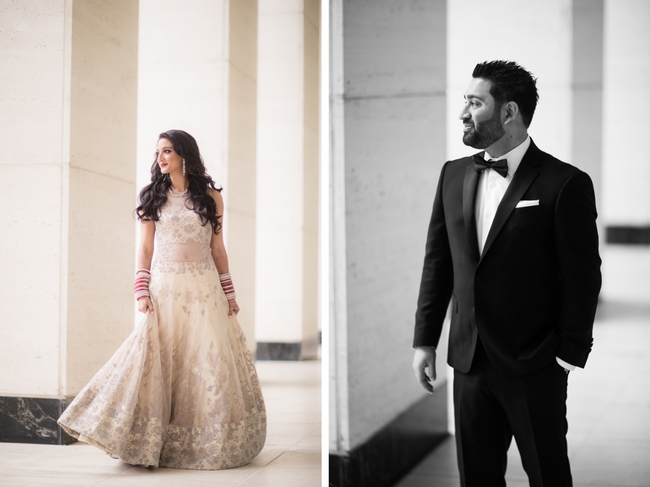 A. Wedding Photography Tips - Before the Wedding
Check the equipment- Get your gear out and go over the following points. Get the best lens for wedding photography that you can use in either bright or dull light. Check whether the camera batteries are fully charged. Also, check whether the memory cards have sufficient space to store hundreds of photos. Do not forget to carry your best camera for the wedding photoshoot. Just to be extra careful, take two of each item. Also, bring the necessary tools required for out-of-control contingencies like bad weather.
Scout the location- If you want to be a good wedding photographer, then take disciplined care to do a preliminary recce of the marriage location to understand the kind of lighting to be expected. Determine whether you should be carrying portable lights or not. Scouting also helps in judging which spots you can use to take position shots and how the lighting will come into play.
Meet the family members to understand their expectations better - To understand the wedding process better, meet up with some of the family members after you're done scouting the location. Finalize the wedding photography prices if you haven't done it already. Although it is better to discuss the marriage photography packages before scouting the site and meeting the family. It would also be fruitful if you can get a chance to meet the couple to take in any requests or set expectations. (You can find a general breakdown of the wedding rituals here too.)
Try getting a second photographer - This is a prudent measure because it allows you to concentrate solely on the couple and the main wedding proceedings. In contrast, the second photographer could take the venue and family shots. If you're strapped for cash, then a smart way to get a second photographer is to either reach out to amateur or budding photographers in your family/friend circle or ask the community to extend a helping hand in return for a small cash stipend.
'Candid' v/s 'Formal' shots - Remember to go through a mental list in your head designating the time and place for candid and formal shots. Also, do thorough research on the wedding photography ideas you need to implement during the wedding shoot. In an Indian wedding, formal shots usually happen during the main ceremony and are scripted, and candid ones are taken around the formal ones, totally unscripted.


Make a checklist: You need to have a wedding photography checklist so that you can ensure everything is in place before the wedding day arrives. It can include finalizing your gear, location, style, team, setup, etc.


Get a Full Night's Rest: Do not underestimate the value of a full night's rest. Photographing a wedding requires strength and endurance, not to mention a clear mind for navigating the unexpected challenges that wedding days notoriously bring, whether it be bad weather, an unrealistic timeline, tough lighting conditions, a difficult client (it happens!), or some other source of stress. The more rested you are, the better you'll be able to address and overcome any unforeseen challenges.
B. Wedding Photography Tips - During the Wedding
Stay on your feet - Make sure you are wearing some comfortable shoes because you will be moving around quickly to cover all the events, rituals, and moods.
Shoot with Storytelling in Mind - Simply put, be sure to capture wide, medium, and closeup shots during each part of the day. For example, if you're photographing a marriage ceremony, shoot a wide-angle shot (maybe 24mm) from the center aisle to showcase the location, the altar/mandap, the couple, and the guests. Then shoot a medium angle shot (maybe at 50mm or 85mm) of the bride or groom from each side of the ceremony site. This might look like a picture of the bride from the waist up, captured over the shoulder of the groom, and so on. Finally, photograph a closeup shot (70-200mm) of the bride and groom holding hands, or perhaps of their expressions (laughing, crying, etc.). The benefit of doing this is telling a compelling visual story while also setting yourself up to design a better wedding album or blog.


Don't Forget to Capture Prep - We often think of the ceremony and couples' portraits as wedding photoshoot ideas, but don't forget to photograph the bride and groom while they're getting ready for their big day. Prep is one of the best times to get candid shots of the wedding party while they hang out with friends and family. Rather than photographing the couple in various states of undress, capture the final moments of getting ready, which includes having the best man help the groom straighten his tie or put on his coat, as well as the makeup artist putting on the final touches of the bride's makeup. Parents are usually present for this, which offers a great opportunity to get a couple of intimate family portraits.


How About a First Look? - Some couples prefer to wait to see each other at the altar for the first look on their wedding day. However, it has become increasingly popular to do a first look before the ceremony, and the benefits are many for those who choose this option. Doing a first look before the ceremony allows for more time to capture couples portraits, as well as wedding party portraits with the bride, groom, bridesmaids, and groomsmen, not to mention family members who may be present. Furthermore, the first look typically results in excellent candid photos of this emotional experience for the couple, who can share a private moment together away from the watchful eyes of the guests.


Get the background right -Make sure the relatives are smiling during a group photo while you are concentrating on details. Don't forget to check that the couple isn't squinting under the bright flashlights. Also, the background should be soothing to the eyes and not glaring.


Expect to Use Flash During the Reception - Reception halls tend to reside on the darker side, and they can prove downright difficult to photograph without proper lighting. A couple of ways to make it easier to photograph a reception include using prime lenses with wide apertures to let more light reach the camera sensor, and of course, using flash to add more light to the room. If you only have one flash, put it on your camera and try to bounce light off of the ceiling or nearby walls for softer lighting. A simple modifier can help with this, too. If you have access to multiple flashes, use one flash on-camera and place the remaining flashes in the corner of the room, all pointed to the center stage or dance floor, all zoomed in (several flashes zoom in to 200mm). Take a test shot before the action begins to check your power settings. Typically, you'll use a lower power setting, unless the flash units are placed very far away from their intended target.






Document the Decor Before the Action Begins - This is where it really pays to have a second shooter. If possible, try to capture photos of the ceremony site and reception site before the guests are allowed to enter. For ceremony sites, this includes photos of the altar/mandap, flower arrangements, wedding programs, signs, and any other important elements. For reception sites, look to photograph the sweetheart table (for the bride and groom), centerpieces, table settings, the wedding cake, and anything else that adds to the room. Be sure to capture a wide angle photo of the entire ceremony and reception site. If you don't have a second shooter that you can send to document this while you're photographing the first look (which usually happens just before the ceremony), you may need to dismiss yourself from the couple a short while before the ceremony begins in order to get these shots.
Photograph a Flawless First Kiss - At the end of many wedding ceremonies, the priest or minister will announce the couple as officially married and they'll say to the groom, "You may now kiss the bride." In order to set up for the best first kiss photo possible, talk with the priest or minister before the ceremony begins and ask if they're going to do a first kiss. If so, ask what the priest or minister is going to say just before the announcement so that you have time to get into position, and then ask if he or she wouldn't mind moving out of the background after announcing the couple. This way, you can create a clearer backdrop for the couple's kiss. Also, if possible, line up in the center aisle with a second shooter and shoot a closeup photo of the kiss while the second shooter captures a wide angle photo of the kiss. You'll have two different angles of the same big moment, which can be hard to do on your own.






Expect to Use Flash During the Reception - Reception halls tend to reside on the darker side, and they can prove downright difficult to photograph without proper lighting. A couple of ways to make it easier to photograph a reception include using prime lenses with wide apertures to let more light reach the camera sensor, and of course, using flash to add more light to the room. If you only have one flash, put it on your camera and try to bounce light off of the ceiling or nearby walls for softer lighting. A simple modifier can help with this, too. If you have access to multiple flashes, use one flash on-camera and place the remaining flashes in the corner of the room, all pointed to the center stage or dance floor, all zoomed in (several flashes zoom in to 200mm). Take a test shot before the action begins to check your power settings. Typically, you'll use a lower power setting, unless the flash units are placed very far away from their intended target.
Do not delete any shot - Lots of us like to review our clicks but try to steer clear of this mistake. Why should you not delete shots? Because deletion will preoccupy your mind and because only the family has the right to judge which photographs must be processed or deleted.
Don't be afraid to 'try something different' - Outside of the accepted standards in photography, do try to get a little creative by trying new angles or running some discrete experiments. Who knows, you might capture a masterpiece of memory in an entirely new and delightful manner.
Stay calm and breathe - Now I know this point might seem like stating the obvious, but here's the truth. Most photographers who are trying to establish themselves start doing too many things in a misguided attempt. Or they over-analyze their shots or fret over moments missed, effectively dooming themselves. So stay calm and simply do your job.
C. Wedding Photography Tips - After the Wedding

Immediately Back Up Your Photos - In a perfect world, we'd never have to worry about corrupt memory cards or losing our photos, but the reality is that memory cards fail, hard drives crash, and sometimes we misplace things. While you should develop a fail-safe workflow for saving and storing your images, the first thing you need to do is backup your photos, preferably while still on site. The sooner, the better. If you don't have a portable hard drive that you can use to back up your photos on location, then keep them on your person until you're able to get to a computer or other device to back up the photos. In addition to using a hard drive, consider using a cloud service to back up your photos for extra assurance that your images are safe.


Establish an Editing Workflow - We've mentioned the importance of backing up your photos, but what happens next? Photographers often capture hundreds, if not thousands of photos during a wedding, all of which need to be edited. This can prove time consuming, which of course diminishes your income. To speed up your workflow, cull your images to keep only the best photos, and then use professionally designed presets to get to a finished look more quickly; finally, batch edit your photos based on your initial edits for each scene or location. For example, if you're editing wedding ceremony photos, chances are you captured them under the same lighting conditions without too much variation. Use presets to edit one of the photos, and then synchronize the edits for the rest of the ceremony photos. Again, do an initial edit for each scene, batch edit for that group of images, and then repeat.


Tag Vendors in Teasers on Social Media - If you're keen on building your business, be sure to network with other vendors at the wedding, which includes planners, coordinators, and vendors for flowers, lighting, rentals, as well as DJs. One of the easiest ways to do this is tag the vendors in social media posts. The key here is quickly editing photos that feature the vendor's work, which you should have captured while photographing the details at the ceremony and reception sites. It's worth nurturing these relationships, as they're easy to maintain and they often lead to referrals.




Invite Clients for a Design Consultation - Whether in person or via an meeting app like Zoom, invite your clients to a "free" design consultation not long after the wedding. This is your opportunity to put together a slideshow, sample album, and mock-ups of wall art to inspire your clients to purchase prints of the photos you've captured. We recommend partnering with a professional print lab to simplify the process and offer your clients the best prints possible. Print sales can boost your income and keep your work top of mind as your clients view the photos everyday on the walls of their homes. Then, as their families grow, they'll think of you to capture their newborn & family portraits, as well as other significant life events.

A wedding is an occasion to have fun, and unless photographers become a part of the excitement, they will be unable to take great shots. People at a wedding, want to look their best and remember the events in the best possible way. Wedding photographers have a great responsibility towards them.
Now that you know what it takes to be a great wedding photographer, you can start a wedding photography business of your own. Explore ideas to promote your wedding photography business. Own your digital storefront by investing in an online portfolio. Complement an Instagram photography account with a professional portfolio website. See your numbers grow in no time. Pixpa lets you build beautiful wedding photography portfolio websites with built-in marketing and Search Engine Optimization solutions. Start with a Free Trial and get your wedding portfolio strategy in place today.